Kolan is a picturesque village located on a hill overlooking the town and Kolanjsko Polje at its foot. It is home to a delicacy called Pag cheese, well-known among gourmets around the world.
The ornithological reserve of Kolanjsko Blato, a wetland habitat famous for its abundance and diversity of bird species, lies at the very edge of Kolanjsko Polje. Kolanjsko Polje also boasts bike and hiking trails where you can enjoy not only the beauty of the landscape, but also the beauty of a number of man-made sites, such as dry stone walls, the church of St Jerome from the 15th century, and wells dating back to the Roman period.
In addition to bike and hiking trails, a trekking trail leading to St. Vitus, the highest peak of the island of Pag, is very popular as well. Vid.
If you are looking for some refreshment in the summer months, be sure to stop by the sandy beaches of Sv. Duh, Čista or Prnjica. The island also boast a number of pebble beaches stretching along the three-kilometre coast of Mandre. The tourist centre of the municipality of Kolan is a natural port on the green western part of the island. The town overlooks the neighbouring islands of Skrda and Maun, as well as two larger islands, Olib and Silba, where you can take a one-day trip. Throughout the town, there is a promenade with a number of cafés and restaurants along the coast where you can enjoy local specialities, fresh fish and seafood. The promenade leads all the way to Girenica beach located in a bay where you can take a break from the sun and the summer hustle and bustle.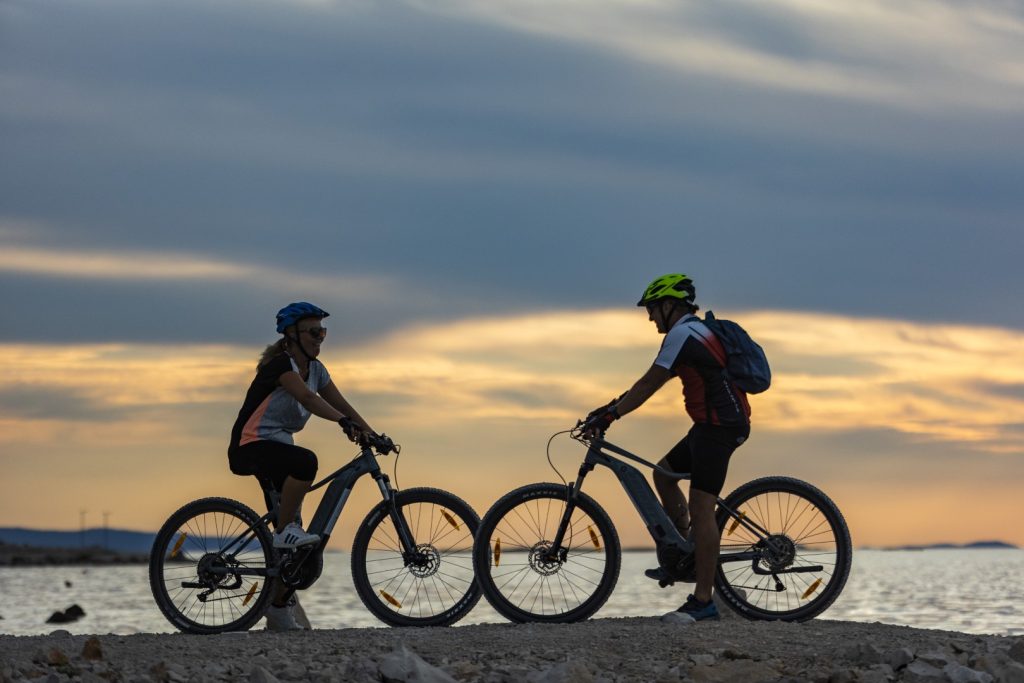 Those wishing to have a good time should stop by the Katarelac beach, as it is perfect for visitors looking to have fun 24/7. In addition to swimming and sunbathing, different activities such as water skiing, jet skiing, bungee jumping, popular "banana boat rides" and pedal boats are also available.
Whether you wish to enjoy some good food or the pearly sea, be active or maybe all of the above, the island of Pag is a must-see destination.